Happy Legs Gel Pregnancy Swollen Feet & Ankles Treatment
If puffy feet have got you cursing all your shoes, this aloe leg gel for swollen feet and ankles treatment will be your secret crutch! While your ankles swell & feet ache, you can still make your legs Happy Legs!


What can make an aloe leg gel so darn special? To start, ours is infused with organic herbs, cucumber and spirulina to help soothe and revitalize your legs and feet. Rich with vitamins A and C, this refreshing formula helps bring on immediate swollen feet pregnancy relief while protecting sensitive skin. 

Since our Happy Legs Gel is made of pregnancy-safe ingredients, it's great to use by soon-to-be and breastfeeding moms.

(By the way, ever wonder how some pregnant women can strut eight months preggo in stilettos? This is it!)

Size: 4.7 oz/133 gr

Provides pregnancy swollen feet relief by helping promote blood circulation 

Instantly refreshes tired legs and feet

excellent DIY foot massage treatment
Gentle enough for daily use

Soothes sunburns, dry skin, puffy eyes, and even mild blemishes

Safe for:

Pregnancy
Breastfeeding
Postpartum
Baby

Directions: Apply liberally onto legs and feet twice a day, or as needed. Massage Happy Legs in a circular motion to promote blood flow and allow gel to dry. Try putting your feet up as the gel dries for the ultimate swollen feet pregnancy relief - this causes swelling to subside faster!

Tips:

While massaging this gel in, it helps promote proper circulation in the blood vessels as it soothes and refreshes overworked legs - it's a must-have for every Mama struggling with sore legs & puffy feet!
Featuring organic aloe vera, the leg gel has natural tackiness that subsides once dry.

During the summer, refrigerate for a cooling treat.

For sunburn treatment, apply to inflamed skin every 6-8 hours until swelling and redness subside.

High blood pressure leads to swelling feet and legs during pregnancy. To minimize swelling, skip foods that can cause fluid retention (like processed, salty foods) and instead opt for fresh, healthy options rich in vitamins and minerals.
For Mamas, excess fluid build-up and swollen legs after birth is also common. Add aloe gel to post-pregnancy skin care regimen to help ease discomfort.

Reduce swelling during pregnancy with regular exercise and drinking plenty of water. You can also try wearing compression socks for extra relief!

Please note: This product is intended for external use only.
Pregnancy Safe Ingredients
Aloe Vera

Renowned for its medicinal properties, this cactus is an excellent treatment for distressed skin, burns and minor wounds. Naturally rich in vitamins A and E, magnesium and zinc.

Cucumber

Contains the same level of hydrogen as skin, allowing it to soothe and soften irritated areas of body. Ascorbic acid helps decrease water retention and reduce skin puffiness.

Spirulina

Blue-green algae with a wide range of minerals to enrich skin. Loaded with gamma linolenic acid (GLA), an essential fatty acid that helps fight inflammation.
Full Ingredients:
Aloe Barbadensis (Aloe Vera) Leaf Juice*, Carbomer, (2s)-2-Amino-5-guanidinopentanoic Acid, Spirulina Maxima (Spirulina), Cucumis Sativus (Cucumber), Ethylhexyl Glycerin, Phenoxyethanol
*Certified Organic Ingredients
*approved ingredients for Happy Legs Swollen Feet and Ankles Treatment
Reviews
Customer Reviews
100
reviewers would recommend this product
Write a Review
Ask a Question
Filter Reviews:
feet
legs
ankles
fridge
swelling
trimester
husband
pregnancy
stuff
refrigerator
I recommend this product
So soothing
This gel is amazing. I keep it in the fridge and use it when my medications cause my feet to swell. I'm not even pregnant. It also helps with sunburns, and it smells nice.
06/04/2022
Amanda

United States
I recommend this product
Great Product
Used this during my first pregnancy after ordering a sample box of a couple different products. I immediately ordered a full size after using it the first time. I ended up loving it so much that I ordered it for a friend when she was pregnant and had early foot swelling and just stocked up for my current pregnancy!
03/28/2022
Courtney D.

United States
I recommend this product
Love it
My legs and feet were so swollen! I'm so glad I found this product. I can visually see and feel and difference moments after it's on. I ordered more!
03/09/2022
Jessica L.

United States
I recommend this product
Happy happy happy!
I haven't had much pain on my feet or ankles until recently! I felt a sharp piercing pain on my right ankle/feet and I didn't know why. I figured after a couple hrs it would go away but it didn't. Thankfully, I had Happy Legs Gel! I asked my Husband to help me apply it and massage my ankle/feet. We both were instantly surprised by the lightweight feel and cooling sensation. It felt so good to have this product applied to my ankles. Even my husband loved the smell! I felt that relief in my ankles. It was a YES from both my husband and I. Give this product a shot!! Would recommend!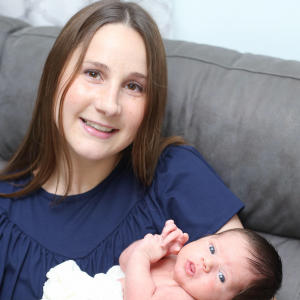 KR
02/22/2022
Kerry R.

United States
I recommend this product
Works good
Nice cooling gel works good overall